Union and Finch is a purveyor of casual American dining.
Union & Finch is an American style bistro located at 1528 West Union Street in Allentown offering lunch and dinner 6 days a week as well as brunch on Saturdays and Sundays. The menu consists of casual fare that will include "comfort" foods along with familiar favorites with a twist. We have a seasonal rotation of select items on the menu while keeping our concept simple. Our goal is to offer quality food and drinks at reasonable prices on a daily basis with a mature sense of hospitality and playful vibe. We combine the nostalgia of a long-lost neighborhood joint with a modern bistro setting to create the area's newest destination for relaxed, casual dining.
Phone
(610) 432-1522
Location (FOrmer JP O'Malley's)
1528 W. Union St
Allentown, PA 18102
Hours
Tuesday - Thursday 11a–11p
Friday 11a-12a
Saturday 10a–12a
Sunday 10a–10p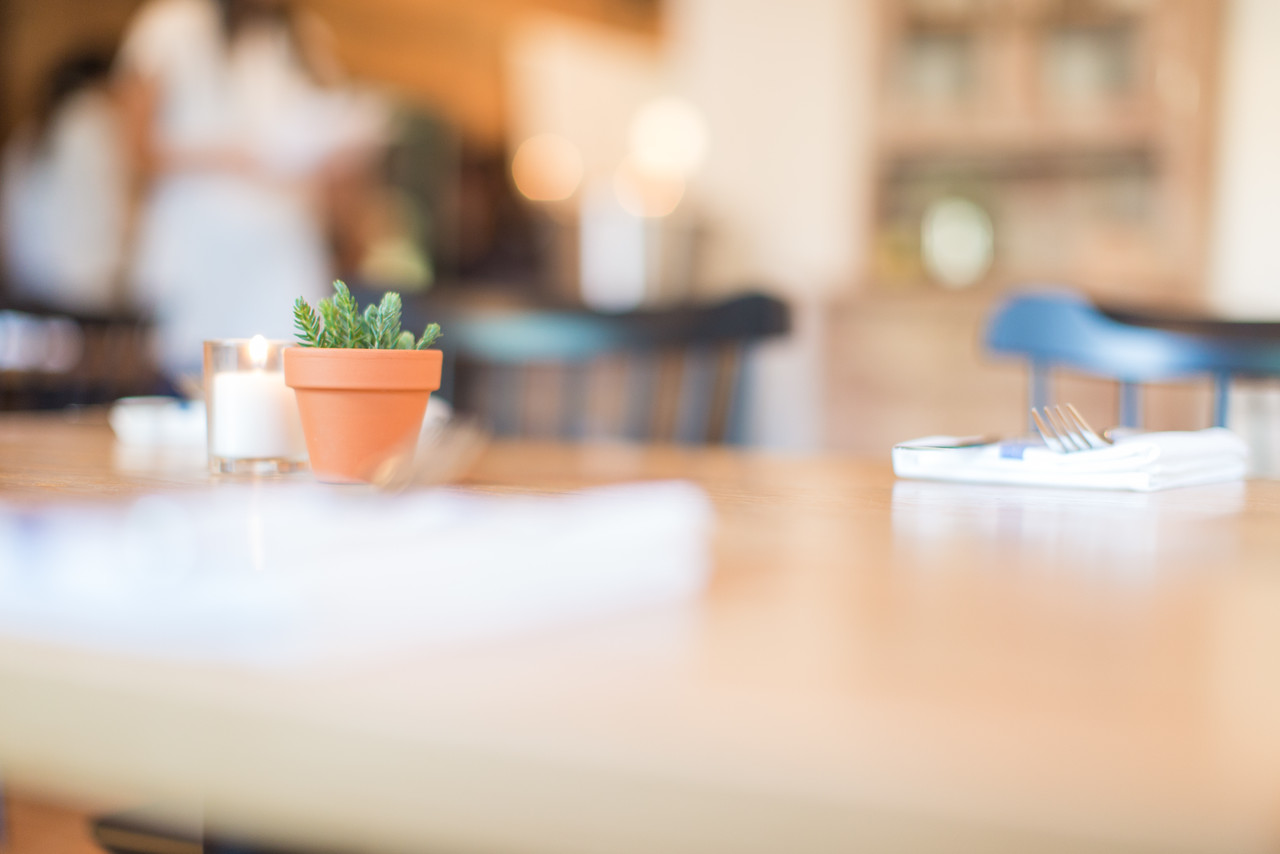 BRUNCH (SERVED SATURDAY & SUNDAY 10-2PM)
$

10
Union Omelette
3 eggs, tomatoes, bacon, red onions, mushrooms and cheddar cheese. Served with hash browns and choice of 8 white, wheat or rye toast. Add 1.99 for egg whites or 2.99 for beaters
$

10
Waffles Foster
Waffle topped with bourbon caramel sauce, brûléed banana, fresh berries, housemade whipped cream, macadamia nuts
$

14
Croque Madame
Rye bread topped with fried egg, prosciutto, gruyere, classic hollandaise, prosciutto bechemel with side of greens and bacon hash browns
$

10
Shakshuka
2 fried eggs poached in sauce of tomatoes, lime juice, onions, cumin, shallots, Aleppo pepper. Choice of white, wheat or rye toast
$

11
Fiesta Omlette
Chorizo, cheddar cheese topped with pico de gallo, lime crème fraiche. Served with bacon hash browns and choice of white, wheat or rye toast (no substitutions) | add 1.50 for egg whites
$

13
Savory Crepes
2 crepes stuffed with ham, swiss cheese, spinach, prosciutto béchamel sauce, bacon salt, bacon hash browns
$

16
Crab Cake Benedict
2 poached eggs, 2 seared crab cakes, creole hollandaise, toasted english muffin, arugula, bacon hash browns
$

13
Eggs Florentine
2 poached eggs, spinach, mushrooms, fried herbs, classic hollandaise, toasted english muffin, hash browns
$

13
Huevos Rancheros
2 sunny side up eggs over flour tortillas, pork, green chili, salsa verde, onions, lettuce, tomatoes, black beans
$

11
Sweet Stack
Stack of 3 of our world famous pancakes (at least we think so) seasonal fruit, house made whipped cream & bourbon caramel sauce, macadamia nuts
$

12
Savory Stack
2 pancakes topped with 2 sunny side up eggs, bacon, housemade bourbon caramel sauce maple syrup, smoked bacon salt
$

21
Chicken & Waffle
½ chicken, ½ waffle, arugula, pickled celery, honey aioli, macadamia nuts
$

22
Steak & Eggs
Flat iron steak with 2 sunny side up eggs, hash browns, smoked bacon salt | +10 for crab cakes
$

13
The Hangover Sandwich
Housemade cotechino sausage, pecanwood smoked bacon, egg, cheddar cheese, classic hollandaise, side of greens, fries
$

12
Manousheh Flatbread
Middle Eastern thyme pie, sunny-side up egg, olives, greens, onions, tomatoes, labne, halloumi cheese
$

4.5
Hash Browns
Fingerling potatoes, caramelized onions, bacon
$

3
Smoked Bacon
2 slices of smoked pecanwood bacon
$

7
Grilled Halloumi Cheese
Middle Eastern cheese made from goat and sheep's milk topped with greens and grapes
$

12
Crab & Fennel Salad
Lump crab, arugula, red onion, fennel, pickled mustard seed, pomegranate, citrus vinaigrette
$

8
Wedge Salad
Iceberg, crumbled blue cheese and dressing, house pickled red onion, candied bacon
$

15
Tuna Salad
Entree sized salad with 6oz coriander encrusted tuna, mesclun mix, carrot ribbons, pickled celery, watermelon radish, toasted pistachio, fried parsnip, wasabi vinaigrette
$

9.5
Beet Salad
Roasted beets, mesclun, goat cheese, caramelized cipollini onions, white balsamic vinaigrette, balsamic reduction
$

11
Classic Burger
Iceberg, red onion, tomato, Pat LaFrieda beef
$

13
Union Burger
Red onion marmalade, sweet pickles, bacon, Pat LaFrieda beef
$

14
Fish Taco
Tuna, iceberg, radish, seaweed salad, sesame aioli on fried flour tortilla served with black beans and rice
$

14
Crab Po Boy
Crab, tarragon, old bay aioli on long roll
$

12
Grilled Chicken
Chicken breast, arugula, house pickled jalapeno, mustard aioli
$

13
Fried Green Tomato B.L.T
Iceberg, house pickled fried green tomato, bacon, greens, roasted garlic aioli
$

14
Mushroom Melt
Shiitake, cremini, oyster mushrooms, arugula, chevre, garlic aioli on multi-grain
$

14
Catfish Po Boy
Creole smoked catfish, radish slaw, spicy kimchi, garlic aioli, on long roll
$

27
Jail Island Salmon
Sesame orange encrusted jail island salmon, ginger lemon honey quinoa, spicy kimchi
$

15
Vegetarian Meatloaf
Russet potatoes, farro, mushrooms, rotating vegetables, shallot cream
$

17
Carbonara
Bucatini pasta, braised pork cheeks, onion, egg yolk, pecorino romano
$

21
Chicken & Waffle
½ chicken, ½ waffle, arugula, pickled celery, honey aioli, macadamia nuts
$

14
Spicy Tomato and Squash
Plum tomatoes, eggplant, farro, spaghetti squash, arugula pesto (vegan)
$

25
Steak Frites
Pat LaFrieda flat iron steak, fries, arugula with lemon vinaigrette
$

27
Duck Breast
Rendered duck breast, confit fingerling potatoes, pancetta seasonal vegetables, cranberries, duck jus
$

20
Pork Chop
Bone in pork chop, citrus pistachio farro, seasonal vegetables, veal demi glace
$

14
Moules Frites
Pound of mussels in white wine butter sauce with frites
$

28
Mediterranean Lamb
White wine & citrus mint braised lamb, basmati bulgur rice, spinach
$

8.5
Pickle Jar
House made pickle assortment of dilly beans, dilled green tomatoes, sweet and tart cucumber, pickled peppers
$

8 /

$

12
Wings
Choice of Hot, BBQ, Dry Rub, Sweet and Spicy, Strawberry BBQ or Asian (served with celery). Come in 6 or 10 wing options
$

5
Finch Fries
Crispy fries seasoned with salt and pepper.
$

6
Truffle Finch Fries
Crispy fries seasoned with salt, pepper & Truffle Oil
$

5.5
Sliders
Two Pat LaFrieda beef sliders
$

9
Mac and Cheese
Bechamel of cave aged cheddar topped with gremolata and toasted cracker crumbs
$

9.5
Poutine
Fries, duck jus gravy, house cheese curds, pickled jalapenos
$

7
White Bean Hummus
Crudités, Greek olives, cauliflower, arugula pesto, baguette
$

8
Shishito Peppers
Blistered shishito peppers, sea salt, lime
$

9
Fried Cheese Curds
Beer battered cheese curds
$

12
Duck Confit Leg
Crispy juniper and anise confit duck leg, mesclun mix, honey aioli
Choose One of These
Sliders, Grilled Cheese, Chicken Tenders, Mac & Cheese
And One of These
Fries, Vegetables
Don't Forget a Drink
Milk, Juice, Chocolate Milke
And Then You Can Have
Ice Cream
Desserts
Please ask your server about our weekly dessert specials
Lunch and Dinner served daily Tuesday through Sunday
$

9.5
Pimms Cup
Pimms Liqueur, Ginger Beer, Lime, Cucumber
$

8.5
Dirty Pickle
Svedka Vodka, House Pickle Brine & Pickle
$

8.5
Siesta
Strawberry Basil Infused Tequila, Lime/Lemon Juice, Simple Syrup
$

9.5
Mediterranean Mule
House Infused Fig Vodka, Ginger Beer, Fresh Lime Juice
$

9
Blueberry Smash
Rum, Brown Sugar, Lemon Juice, Muddle Blueberries
$

9.5
Good Thymes
Four Roses Bourbon, House Infused Thyme Honey Syrup, Lemon Juice
$

10
Union and Finch Fix
Bourbon, Absinthe, Bitters, Lime, Mint, Sugar Cube, Club Soda
$

9
Mango Jalapeño
House Infused Jalapeño Tequila, Triple Sec, Lime Juice, Mango Puree, Crushed Red Pepper
$

9
Little White Lie
Lillet, St. Elder, Honey Syrup, Champagne
$

8.5
West End
Gin, House Infused Honey Thyme Syrup, Lemonade
$

94
Moet et Chandon Imperial Brut (France)
$

8 | $39
Korbel Brut Rose (California)
$

7 | $36
Moletto Prosecco Italy (Italy)
$

9 | $42
Douglass Chardonnay (California)
$

12 | 55
Carmenet Chardonnay (California)
$

10 | $45
Mudhouse Sauvignon Blanc (New Zealand)
$

9 | $42
Mark West Pinot Grigio (California)
$

9 | $42
Pacific Oasis Riesling (Washington)
$

9 | $42
Rockbrook Cabernet Sauvignon (California)
$

12 | $55
Picket Fence Cabernet Sauvignon (California)
$

9 | $42
Sea Ridge Merlot (California)
$

7 | $39
Diseno Malbec (Argentina)
$

10 | 45
Robert Mondavi Pinot Noir (California)
We have 14 draft beers on tap of which 11 rotate regularly. We source our beers from across the country from small to large breweries. We also have a wide selection of bottle beers available that rotate.
HAPPY HOUR
Tuesday through Friday from 5-7:
- $4 ALL craft beers and $2.50 for ALL domestic drafts
- $1 off all bottles
- $7 ALL specialty cocktails
- $1 off all glasses of house wine
- $4 & $6 appetizers
Weekly Specials
Moules Frites Tuesdays - Pound of mussels along with frites for $9
Wing It Wednesday - 1/2 off wings and beer pitcher specials
Burger and a Beer Thursdays - Our famous Union Burger made with Pat LaFrieda beef along with any draft beer for $10